Between 1987 and now Matthew Shipp has made duets with wind players a recurring pursuit to the point where there are a number of recordings and examples of these focused and fascinating benchmarks of his elaborate participations and contributions.
The earliest recorded one was a document of a collaboration with a friend. Several are projects where Mr. Shipp was specifically engaged to bring his potentials to a colleague.
Others follow the original plan and come from affinities and friendships strikingly shaped as sounds.
The summary of these duets makes the counterpart participants and their various roles the focus. Mr. Shipp is true to his essential outlook and aim throughout so a listener mainly follows the arc of his discoveries and excursions.

It all rests on ground of an easy familiarity with all that has preceded him and rises to seeking with each waking day. It is the search of the intrigued and wonder based outlook where a piece grows from some kernel or other and shifts as a stream runs its course.
He covers drums, bass and a counter voice to his wind rooted counterparts with a powerful and alert suppleness.
The highly portable and concentrated mini ensemble form that is a piano and wind duet has been a Shipp focus since he roamed Jordan Hall, at least.
The upper floors of Jordan Hall then were full of small piano practice rooms. The most readily available ones are too small for an ensemble or even an upright bass but a horn player can fit in. Matthew generally has a charitable and warm regard for pianos and will cut em slack if they work reasonably well. Sure, in a fair and thoughtful world he'd mainly be working high end Steinways and up but why let a little thing like humble provenance and a bit of wear get in the way?
In a life often reduced to a blur of flights, train trips and bus rides over the rind of the spinning globe, a piano, for Mr. Shipp, is home. When he arrived here on Mothers Day, he embraced the gallery upright the minute he got there so the flow of conversation met a stream of Ellington channeled as a spirit more than a structure.
Where others before him have been known to fuss mightily over breaking through boxes to offer up monumental edifices, he prefers to let the moment make the structure, to let the stream course shape the shore.
And so it was that a Piano and Saxophone duet became a valuable way to model sonic teamwork and ensemble dynamics. Practice room access wasn't too restricted and the cat herding that attends getting a drum and bass involved was removed as an issue. There may be an early example of these duets from 84 to 85 involving

Gary Joynes at the Brandeis Radio Station series, World Class Jazz at the Joint. The search is ongoing.
Rob Brown studied at Berklee at the same time and knew Gary from Virginia. He became a regular counterpart in these things. He joined Mr. Shipp in the inevitable migration to New York where a recording ensued with the low frills Cadence Label.
Rob Brown
Sonic Explorations
February 1987/88
The Jazz Loft has a succinct and useful capsule description.
"These are the first recordings of both Mr. Shipp and Mr. Brown. It's a strong debut and the root of vast recording careers over the next few decades. Originally issued on LP, this CD issue retains the original 1988 interview with the players and supplies additional takes of "Oleo" and "Blue in Green." Wonderful music and a historical document to boot. Recorded November 18, 1987 and February 14, 1988."
Between 1988 and the next duet recording with Roscoe Mitchell were seven years of intensive ensemble work.
Chess: Roscoe Mitchell.
This pairing may well be the model for the future collaborations where some presence of focused exploration is a primary incentive.
Roscoe Mitchell
2-Z
was recorded August 15, 1995 and it launched on October 8, 1996
"
C.C.:
…So, in some way,do you think that Roscoe Mitchell, with whom you played for many years in a double quartet [and besides the Note Factory, the two musicians played together in 1996's duo record 2-Z, on Thirsty Ear label], is the nearest to your generation of players, kind of a middle figure between the old avant-garde generation and your generation?
M.S.:
Oh, I'm older than I am … (laughs) Yeah, yeah, I agree with that, I think the great thing about Roscoe is that especially on the soprano playing he has a kind of approach opposed to Coltrane thing that he did with … you know, he doesn't sound like Coltrane at all, so he stopped a very strong post Coltrane experience in sound and approaching; in many years of development Roscoe's music has been incorporated and many (now) have this kind of crazy Roscoe post bop feeling. So I think that what he really mixed and incorporated is not again the same thing of the sixties, in fact he is very conscious of the music having his stamp on it, and in another way he is a bridge between the older generation and my generation, definitely …"
Gian Paolo Galasi Complete Communion.
This has been
skillfully
appreciated by sturdy Rod Warner, a diligent blogger in the UK
"Coming relatively up-to-date... 1996. A duo performance by Matthew Shipp and Roscoe Mitchell. Starting off with dabbed at notes and short phrases, pointillism in action, the piece slowly expands into a swirl of dense lines, the sour-sweet horn of Mitchell swathed in the deep, cavernous sonorities of Shipp's piano. Which reminds me at times of our own
Keith Tippett
and his pounding storms of overtones. This is the last track from the album '2Z,' 2-Z-11 - also named 'The Physics of Angels,' which combines neatly the scientific and the spiritual. Or something. Wonderful, expansive music..."
Rod Warner
The Bridge: Ivo Perelman.

Ivo Perelman
Bendito of Santa Cruz
January 1996
"The folk music of Ivo Perelman's native
Brazil
has been an ongoing source of inspiration for the saxophonist, who once again turned his attention to Brazilian folk songs on Bendito of Santa Cruz. This CD found Perelman forming a duo with pianist Matthew Shipp, and the two are very much in sync on "
Cana Fita
," "
Macumba,
" "Ze Do Vale" and other traditional folk songs of Brazil. Of course, Perelman's arrangements of the songs are far from traditional rarely, if ever, have they been brought into such a radical avant-garde jazz environment.
Melody is a high priority on this session, and Perelman makes a point of stating recognizable melodies before venturing "outside" for some very intense and explosive improvising. The result is a rewarding CD that, although far from what was considered "mainstream jazz" in 1996, is easier to absorb than Perelman's completely atonal albums. Highly recommended."
Alex Henderson
In this situation, Mr. Shipp is essential to the fulfillment of a project conceived and produced by Mr. Perelman. It is sequenced like a sonic film with an opening and closing theme.
Mr. Shipp was meeting the material for the first time and channels drums and bass as the pivot point
Bendito is
Saint Benedict
,"the Moor", a patron saint of
South America
and the African Diaspora. The next track,
Macumba
, veers to the other coin side of syncretic spirit seeking and the opening foghorn of God bellows, jumping from the tenor bell might suggest the moment when the orisha appears. It startles and works its way to the melody statement indicating it is the orisha and the theme greeting begins.
Cana Fita has one of those fundamental melodies known to dart around the planetary mindscape owned by everyone and no one. Cego also has some root in medieval times. A highlight of this recording is how Mr. Perelman carried bits of the melodic DNA from Brazil where it really lives, it's high school choruses, it's work whistling and so on rather than the trappings of Brazil Inc that becomes a predictable routine when industry head scratching turns its gaze to Copacabana.
And he carries it across this bridge to a robust and vivacious corner of free jazz. Mr. Shipp meets at the other side with knowing imagination and a sense of fun.
Road Trips: Rob Brown.
Rob Brown Duo with Matthew Shipp, Blink of an Eye - No More no.3
1996 Alto Sax, Flute.
Recording information: Roulette (10/12/1996).
"Recorded live in 1996, this reunion of Rob Brown and Matthew Shipp, who arrived in New York together in the mid-'80s, is a wealth of dialogue and a stellar example of musical camaraderie. Here is a three-part suite based on the immediacy of the sonic idea as it translates without gimmick or artifice from one mind to the next and back, shifted, stretched, or downright changed as an offering for further dissection and sonorous unction. There are interstitial elements of Brown's knife-edge tone that set particularly well with Shipp's crescendoing left hand, first hovering, then pounding the middle register as Brown reaches for a slot between high and middle. When Brown moves over to the flute, Shipp's left-handed arpeggios dance all around his timbral notions, creating an echo of vibratory nomenclature to enclose one frame of reference while articulating a further one and bringing in the idea of becoming still once more. Everything is full-speed ahead, though there are dynamic breaks and continuances and the unfolding of dramatic tonal architectures that are layered in such textured balance that they create a towering, yet gentle perceived aural structure. Deft, wooly, and elegant, this disc is hot." ~
Thom Jurek, All Music.

While there haven't been any videos of the Shipp/Brown Duets, there is a stunning collaboration of Mr. Brown with WIlliam Parker and Henry Grimes. And a series of these duets with Amiri Baraka, below, gives a sense of Mr. Brown's participation in a duet.
Blink Of An Eye finds these two friends at the point in life, the mid 30's, where the working language of an artist has a decade of experiences to shape it. Their familiarity makes the pieces flow like a road run through stimulating backwaters for fun where the role of driver and passenger shift in instants throughout.
Surveying: Evan Parker.
Evan Parker

2007 Abbey Road Duos. Treader

. Soprano Sax, Tenor Sax.

Recorded at Abbey Road Studios, 19 July 2006.



"It's a division perhaps more historically British than American, which is why when the pairing of Shipp with saxophonist Evan Parker showed up, it seemed long overdue. John Coxon and Ashley Wales—aka electronica duo Spring Heel Jack—have shown remarkable insight with their label Treader and Abbey Road Sessions is a beautifully engineered, exhilarating album. The warm, rich sound enhances the intelligent adventurousness of the session: two long suites in four parts each which push and pull, the alternating fury and restraint, make it the kind of meeting of masters that becomes greater than its parts."
Kurt Gottschalk
All About Jazz
.
"Shipp and Parker move t

o very abstract, fragile territory, demonstrating what joint improvisation can mean for two absolute masters. The album is divided into two suites : a tenor suite and a soprano suite, and on each they create open environments with lots of space, offering room for the other player to join in, to accentuate, to echo, to contrast, yet at other times their interaction so immediate and coherent, that you would think it was composed. The tenor suite starts in a dark, brooding way, moving to a higher level of intensity on the second piece, exploratory and playful on the third, and becomes fully abstract and anguished on the fourth. The soprano suite starts in a peaceful, airy way, with Parker demonstrating his circular breathing skills, creating an almost monotonous sound over Shipp's sparse notes and occasional string-plucking, then moving into a melodious yet melodyless improvisation with lots of silence : tender, fragile, subdued. The second piece becomes more agitated, with short bursts of sound and rapid-fire conversational interchange, just to slow down again in the third piece for a digression into soft emotional tonal explorations on the sax, accompanied by eery piano arpeggios. The album ends with more abstract free forms. These two musicians' musical vision and coherence in the execution is truly amazing. Let's hope they will find much more opportunities to continue with this duo format. It's without a doubt among the best fully improvized CDs of the year, creating music which might even appeal to a broader jazz audience."
Stef Gijssels
This is an intriguing project on several levels. It shares a focused purposefulness with the John Butcher duet, below. It's as if Mr. Parker has been envisioning the possibilities and has some inquiries he needs Mr. Shipp to fulfill.
It maps sonic counterparts to Cotswolds, the Giants Causeway or the Badlands. It was recorded in 'that' Abbey Road where the very air is pregnant with promise and it sounds so. The piano must be made of heaven.
And it's very making as an artifact is redolent of yearning for the Arts and Crafts Movement. It is a simple yet clever design, evidently a facet of Treader records. It is made of simple quality card stock, folded like origami with space allocated for liner information, a charming 'oops' message printed on simple printer paper to inform you that the alto sax designation was a typo and a lizard embossed in a gold swoosh, evidently something from the monitor lizard family and simple elegant fonts at the top left to give you the artist/title stuff.
It somehow covers earnest and fun in one event.
Shooting the rapids

:

Sabir Mateen

.
"Musical communions are always difficult to define or talk about it, to me. The pairing of the Great Matthew Shipp and myself is a natural hook up, something that came together naturally. We've talked about it for some time and we played a 10 minute or so duet and we felt so good after that we decided to record and the rest you know. We chose each other, not no promoter or record label. Every gig is like a spiritual awaking and a rebirth. It's never the same and we've been friends for over 20 years, talk regularly on the phone, have things in common (Professional Wrestling among many others). We've played in Europe and Russia twice and just made our America debut last week (at the Stone N.Y.C.). I had working duo relations with drummers Sunny Murray and Ben Karetnick, but this is my first with a pianist. I've played duets with pianists (Raymond A. King, Italian pianist Alberto Fiori, Horace Tapscott (not in performance) plus Linda Hill and Naoko Ono (the first pianist in my band) but this is the first working duo with a pianist and the first regularly working duet with anyone.
I feel we are playing even when we are not playing."
Sabir Mateen
SAMA
(March 2009) Clarinet.
Recorded March 10, 2009 at Roulette Studio, Not Two
"...
Matthew Shipp and Sabir Mateen, as the Italian public has learned in recent years are two of the most original and gifted members of the
Black New York
creative scene , both in the many projects that revolve around William Parker, and with their respective groups. This work sees them in a long suite improvised duet for piano and clarinet [Mateen renounces his natural multi-instrumentalist here to focus on a sound that is empathy instinctive with the wood of the piano], a work that proceeds from multiple internal
rhythmic /textural
architectures intertwined, each time bringing out the dynamics or the most lyrical moments. Those who know the language of the two musicians will find it hard to spot
characteristics that make them instantly recognizable
in the eight parts of the Sama : the spatiality of the sound percussiveness and Shipp's piano, as well as the sensual expansion of Mateen, whose experimental gesture is never moved to conceptual abstractions, but simply connects to 'urgency of the sonic body. A dialogue for expectations, full of ideas and wishes to share.
(Enrico Bettinello, All About Jazz Italy)
Matthew Shipp and Sabir Mateen - SaMa Live in Moscow (SoLyd, 2011) Tenor Sax
If two men were ever born to perform together, pianist Matthew Shipp and saxophonist Sabir Mateen are those two. In this extraordinary duo performance, they expand on last year's excellent studio performance,
SaMa,
with a live performance which takes their improvised communication even closer to the edge. Mateen's tenor is strong and supple, honed to a razor's sharpness, and Shipp uses the entire keyboard, whether it's bombs of bass notes or rippling high register figures. They begin with a few shorter pieces including an excellent blues and solo piano feature before moving into the main event. A thirteen minute deconstruction of the standard "Yesterdays" is followed by the awesome twenty one minute improvisation "Inner Chambers" which shows both men in full flow, deeply plugged into the music, the Universe, and each other. In "Yesterdays" they deconstruct the standard, like an master mechanic might dismantle a fine sports car before re-tooling, giving it a tune up and taking it on the road for a full throttle test drive. "Inner Chambers" finds the duo exploring a complex labyrinth of sound that blurs the divide between free, melodic and pure sound. Like explorers plunging deep into the musical cosmos, they travel to places hitherto unimagined and returned unscathed for a quick encore and a round of rapturous applause from the audience.
Tim Niland
This duet project is marked by friendship and the neighborhood. Mr. Mateen and Mr. Shipp ordinarily work a different array of projects but this one 'jes grew' out of the kind of cogenial association akin to Sunny Murray and Frank Wright hanging out in the back room of
a store, watching TV and thinking of things done and things to do.
Matthew Shipp in Moscow A-One
from
The_Katerinas
on
Vimeo
(
uploaded March 2010)
.

Mountain Climbing. John Butcher.


John Butcher Feb 2010 Soprano Sax
2/14/10
"The previous week I'd played in the same venue, Cafe Oto in Dalston, with Matthew Shipp, the American jazz (in the broadest sense) pianist. Sticky pad sounds would have been a ridiculous contribution. Equally, most of what I found myself playing in this duo would have sounded nonsensical in the Nakamura quartet.
The freedom that comes with improvisation is actually the freedom to recognize and respect the uniqueness of each individual playing situation. Doing this entails making specific and restricting choices, intimately connected to thoughts about whom you are playing with (and what you do and don't know about them), the acoustics of the environment and your own personal history. Most decisions relate to concerns that have evolved over many years but some are truly formed in the moment. Part of this means continually addressing the question of how to keep your own musical personality without bringing too fixed an agenda to each performance – how to get the right balance between playing what you know and what you
don't yet know."
John Butcher. Point of Departure.

This duet project is newer, hasn't been issued as a recording, but evinces the philosphical striving and Mr. Butcher's conviction that Mr. Shipp is the best colleague to make these particular ascents.

Casting a Net: Darius Jones.

Darius Jones.Cosmic Lieder Aum Fidelity,(2011) Alto Sax
"Cosmic Lieder immediately brought to mind my favourite recording of Schuberts Die Winteriesse. Victor Braun is the Baritone and Antonin Kubalek is the pianist. (It's on the Dorian label and it's a five star performance in case you were wondering.) Though they are performing repertoire, they—they two of them combined— have a sound that is different than the sum of its parts. I think of that "sum" as a point on a graph, rather than on an axis. Fischer-Dieskau performed the same piece with Klaus Billing but created a different sound. Their two parts came up with a different "sum" than did the combination of Braun and Kubalek. It is important to remember that when we listen to music, we are listening to lives lived.

The sum of Jones and Shipp is no less glorious, sounding like a long standing musical relationship. Ironically, it isn't anywhere near as longstanding as Shipp's relationship with David S. Ware (for one)--and yet Shipp and Jones together function flawlessly.

Despite reminiscence of Schubert, Shipp's and Jones' harmonic sensibilities are clearly of this era—Motherboxxx makes that clear. It is Cosmic Leader's proportions, pacing and musical sentiment that are timeless and unanimous among the works we love in all music.

Shipp's playing favors harmonic luxury over virtuosity. Musical phrases are candid and direct without an ounce of noodling. For large segments, Shipps playing is so uncluttered it sounds "composed." As with Rova, the progressive consumer of formal European concert music would have to try hard not to admire and enjoy Shipp's playing on Cosmic Lieder.

Darius Jones has me most captivated when he steps outside of the tempered scale reality a la Giuseppi Logan and Joe Maneri. Those moments are sparce as with Shipp, much of what Jones plays could have been written. I'm thinking of Ultima Thule. There are of course also those moments where Jones playing defies notation—Multiverse for example—and those are the moments why we read and write for this blog. Jones covers all bases more than adequately.

If recorded music can point to anything other than itself, it could be that Planetary and Cosmic Lieder point to a re-imagining of the third stream—the ultimate fusion, that of improvisations vitality and formal European concert music's capital. Oh the farmer and the cowman should be friends..."
Stanley Zappa

Mr. Zappa wins the 'nailed it' prize. His counterparts seem to be struggling with it. The structure nets yield the gleam of shivering discoveries pulled from the sound stream depths of conjoined unconscious applied.
Flight: Jim Hobbs.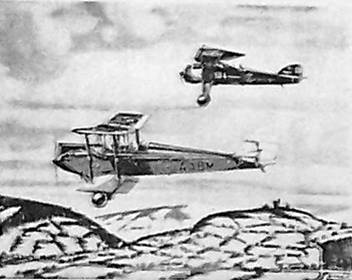 Jim Hobbs Jazz Week, May 8 2011
For Jim Hobbs, his alto has become an appendage to a degree where it readily gives up on being saxophone-ish to become anything from a mockingbird to a close sonic mirror for a piano melody line. It's not just a stunt but a fundamental.
This thing was born, like Jim, in Indiana, in 1909,(Jim showed up much later). It was picked by the Selmer crafts team leaders of the time for testing due to it's unusual quality.
Two Indiana origins converge in Boston with a number five reed acting as the go between. Fives are really close to tongue
depressors in thickness but Jim chews em down to where he wants em.
While nearly every child of Selmer or its counterparts generally resigns themselves to being a saxophone or what have you, Jim is having none of it. That thing is going to go where his imagination and hard won capacities move it.
He has been thinking about how to work out a killer duet with Mr. Shipp for 12 years. And all the while he's been heading to these places where saxophones just don't go.
He brings the living world on board. He has the acuity of a field ecologist as he watches the world outside his window on quiet mornings off. He informed me, for example, that Blue Jays function as cops to track the cat and have a noise for "cat" that squirrels also use, a common language between a corvid and a boreal rodent. How odd.
In his trio projects with Laurence Cook and Junko Simons he can become the cello or cymbals by turn. He's kind of like the Mayor for the best scene for this music Boston has ever known despite the audience scarcity and attending hazards.
For this duet, he thought a lot about the fun potential and the night was up to its ears in it.
Appreciation is due to Rick Lopez for his extensive
Shipp Discography
work and to Michael Ricci of All About Jazz for his support of the Shipp/Hobbs duet.